Guidance for your personal needs and motivation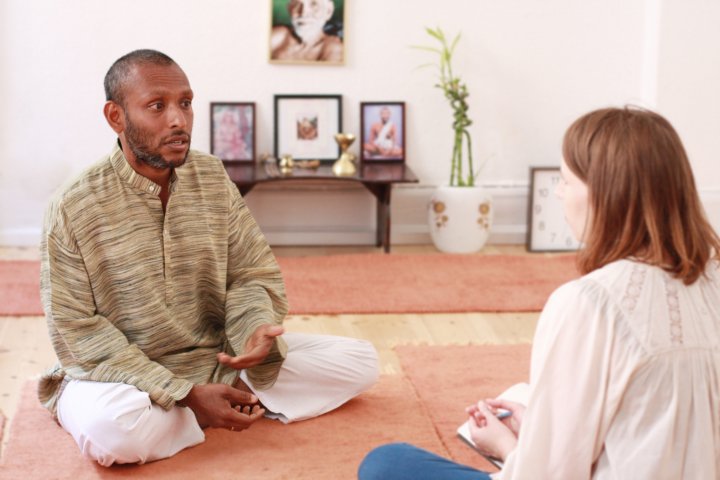 In the one-to-one sessions, you get personal advice on how to harmonize your life in times of chaos, illness, when the daily challenges overwhelm you or when you for other reasons need Govind's helping hand.
Individual guidance is also essential in order to get the deeper benefits of yoga and meditation. To go beyond the bodily feeling and reach to the states where yoga interacts on the subtle levels and affects the mind and life awareness.
In the session, Govind will talk with you and learn about your body-mind constitution, your temperament and personality and your current life situation (stress level, diet and general life habits). Since yoga works on multiple layers and has the capacity of reaching to the "centre of your being" there are no limitations for which specific issue you may seek help for.
Likewise, there are not two individual classes that are the same. Some sessions will be mainly physically based and other talk-based. However, most often it's a mix of both yoga exercises and life advice/guidance. Expect to be heard, seen, met and receive guidance and to use in your specific life. If you have a specific history of illness or injury we ask you to inform us in advance in order to schedule the timings accordingly.
If you are booking your first session, we strongly recommend that you book a one-hour session or a minimum of 45 minutes. This is to ensure that Govind gets a thorough insight into each individual and their complex constitution. For Booking online consultation send a mail. We will reply you with all the details need for the session.
30 minutes, Price: 600 Dkk. /80 Euros
45 minutes, Price: 850 Dkk. /115 Euros
60 minutes, Price: 1000 Dkk. /135 Euros
Govind gives consultations on online for booking send a mail. You can also meet him in Herning (regular basis), Copenhagen and occasionally in Sweden, Germany and other parts of Denmark. See the list of upcoming individual sessions here or contact Santhi yoga on mail@santhiyoga.dk
You are also welcome to call 0045 52678853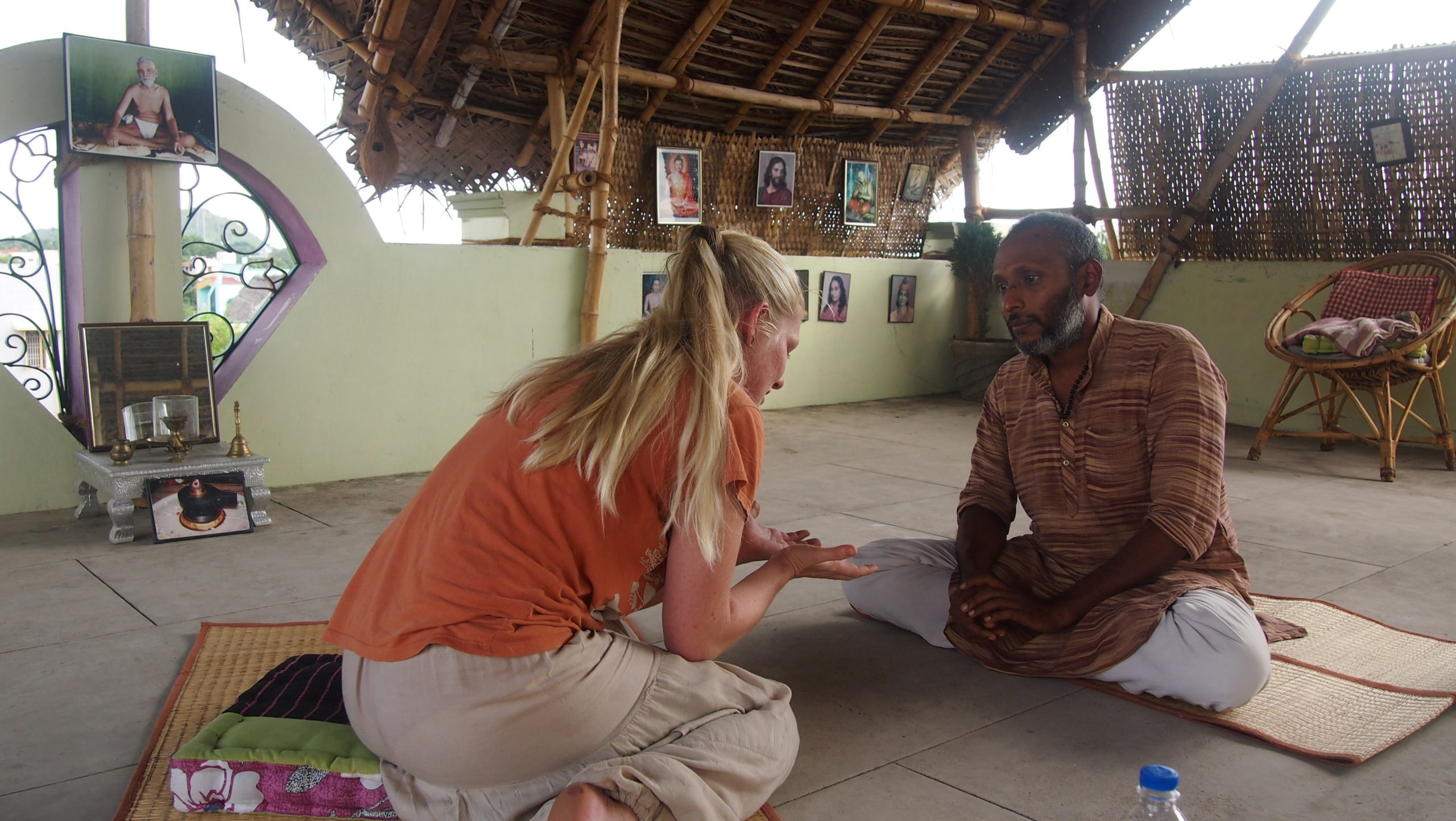 The biggest reward for me in this retreat is that I gained confident in my own spiritual practice. Anna Marie and Govind, You love your spiritual practice – and I open my heart and gain confidence in you in yoga and in meditation.
Being thought yoga, pranayama and meditation the traditional yogic way, and the opportunity to meet and have satsang with authentic Yogis, Swamis and Vedic priest is a rare luxury. A gold mine for spiritual seekers.
The spiritual atmosphere of the mountain of Arunachala was definitely the biggest experience for me. Arunachala is a great place to be, one of the finest and most spiritual places in India. It has a special atmosphere that promotes mindfulness.