Dive into the culinary treasures of India – with precautions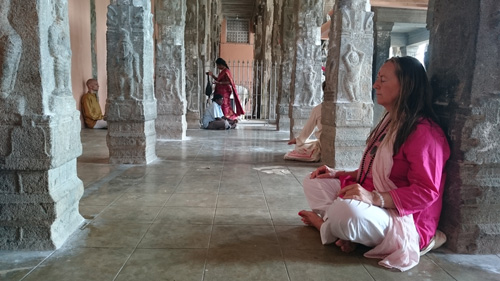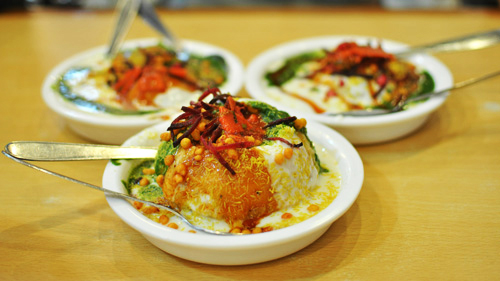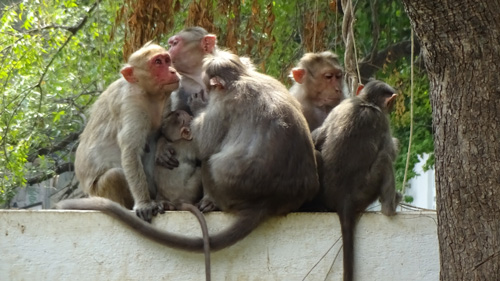 Many have the wrong impression that travelling to India equals a dodgy tummy. And I do often hear about travelers who end up experiencing India from a toilet. But this may be avoided if you follow some basic guidelines and stay alert before you dive into the culinary treasures of India. So don't let the fear of food poisoning keep you away from exploring amazing India and it´s food. I would like to share some of the guidelines that I follow myself and pass on to participants who travel to my retreats in India.
Avoid restaurants where you only see tourists. No matter where you travel in the world, it's always a good idea to seek out an eatery where locals gather.
Avoid meat, fish and shellfish. You are never guaranteed that the fish and shellfish are fresh and prepared properly, not even if you are at the coast. Gastronomically India is the capital of expertise when it comes to vegetarian cuisine and you will lower the risk of food poisoning immensely by sticking to the vegetarian dishes.
Choose beverages that come in bottle or packages. You can get the most delicious fresh juices, but always order them with no ice, no water and no sugar.
Avoid cheese, yoghurt and other dairy products. The standards for preparing and storing dairy products can vary so avoid dishes with cheese. Especially imitated dishes like pizza, lasagna etc.
Cut your own fruit. Along the coastline of the Arabian Sea and the Bengal Bay locals are eager to serve you freshly cut fruit. It's tempting to accept, but risky since they don't always get to wash their hands in between payments. So, grab your pocket knife and buy fruit from a local stall. Always choose fruits with peal.
Use your eyes. If you have sought out an eatery, take time to observe the food that comes out of the kitchen. If it doesn't look or smell good, it probably isn't.
Be prepared. If you are travelling around India or just going from A to B make sure you have plenty of biscuits, water and fruit with you. It's not the most interesting selection, but it will get you full if you find yourself in a situation where you otherwise would have to eat some food that you're not comfortable with.
I hope that you can use this piece of advice and that you will allow yourself to experience the wonders of India.
With love
Govind Radhakrishnan
Want to visit or re-visit India?
You can join me on my yoga retreats for the winter of 2019/2020. On these retreats, you will get a unique possibility to experience a part of South India that only a few sees. I will personally be conducting the classes which are based on the traditional Indian approach to yoga and I will introduce you to local temples, ashrams and spiritual personalities that exist in and around the mountain of Arunachala.
As something new, I will conduct a Yoga & Ayurveda Retreat in Sweden this year.
Price
Yoga & Ayurveda Retreat Sweden – (Ängsbacka) 4.350 SEK
Yoga, Meditation & Satsang Days – India (Tiruvannamalai) 5.100 DKK/683 EUR
Yoga, Meditation & Ayurveda Retreat – India (Tiruvannamalai) Standard: 12.850 DKK/1.722 EUR
Budget: 9.950 DKK/1.333 EUR
Price includes accommodation, daily vegetarian meals, daily classes and certification.
Early bird discount! Book before August 30th 2019
and save 1.000 DKK/132 EURO